Essential Widow Skills: Basic Computer Literacy
Of all the skills a new widow needs to master, and there are so many, one of the most helpful is becoming computer literate and very good at online research. I'd rank it in the top three. Why such a high ranking? Why is this one so important?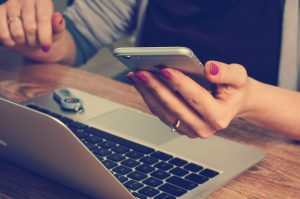 Because if you get good at online research, you can learn how to do everything else. Full stop.
You can learn what you should pay for a car if you need to buy one, or even more likely if you need to sell one. You can learn how to shop for insurance. You can learn what seasonal chores you need to do to get your house ready for winter. You can learn what car servicing you need. You can learn how to paint a room.
You get the idea. Somewhere online are articles, information or videos that can teach you how to do each of these things, and so, so much more. Just this week I needed to learn how to stretch some new boots. Voila! Wikihow had a tutorial article: https://www.wikihow.com/Stretch-Leather-Boots. Recently, I've needed to sharpen my kitchen knives. Again, Voila! Youtube has a Gordon Ramsey video: https://www.youtube.com/watch?v=SBn1i9YqN1k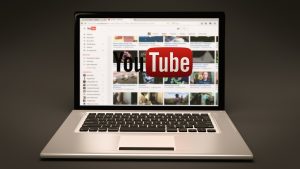 I've turned to online research to help ride out the hurricanes that happen every year where I live. Not only are there checklists available for planning like this one I found on Pinterest : https://www.pinterest.com/pin/536421005613819546/ but so are the closed road maps such as this site from my home county government  (it was covered with closures in the days after the storm) https://www.horrycounty.org/gis/roadClosures/ .  This information is crucial as I make decisions to stay or go and how to stock up before the storm. In other words, basic survival.
A couple I know relocated here in the Low Country of South Carolina, having visited here many times, but only in the summer. I implored them to let me point them to good neighborhoods in which to shop, knowing they were barely skilled with computers. They didn't, and before I knew it, purchased a home in a private sale (no disclosures involved) that backed up to a swamp 1/4 of a mile away. They are in a Flood Zone B, likely to flood in severe storms. I knew that because I am familiar with the online flood maps of our area. Why is that important? Two hurricanes now, they have had water up to their back door and in their garage. Had they been computer research literate, they never would have bought that house. From now on…they will always be worried as a hurricane approaches. It's that important.
I don't care if you never learn Windows File Folders, Microsoft Word or Microsoft Excel. I don't care if you don't learn Turbo Tax or pay your bills by auto-draft. It is critical, however, that you learn to get good, very good, at online research!
Because I'm home a lot as I care for my Mom, I do a great deal of shopping online. Amazon has become a lifeline, delivering her supplies and mine to our doorstep. Dog treats, vitamins for all of us, laundry soap… you name it, arrive by delivery and save me a trip to the store. I can often find things online that our local stores don't carry. If you haven't tried it, Amazon Prime https://www.amazon.com/amazonprime?_encoding=UTF8&%2AVersion%2A=1&%2Aentries%2A=0 is worth every penny of its membership fee, guaranteeing no-charge delivery for a year, as well as thousands of free movies and videos.
But you are a coupon shopper you say? Retailmenot https://www.retailmenot.com/ and Groupon https://www.groupon.com/ to the rescue!  I check in with these sites for coupons whenever I shop from other online sites. I find a coupon to use more often than not.
Are you a total newbie to working on computers? I strongly urge you to jump in now, before any more time passes. Computers aren't a passing fancy and aren't going away. Do you realize that email has been around since the mid '80s? Yup, I was using it at work. That's about 35 years ago. It's just going to keep picking up speed. Here are a few resources for the most basic learning.
https://web.iit.edu/sites/web/files/departments/academic-affairs/academic-resource-center/pdfs/Beginning_Computer_Literacy.pdf
https://www.universalclass.com/i/course/computer-literacy-level-1-computer-basics.htm   This one has a $50 fee but looks worth every penny.
At this point in time, to reject using computers is sort of like the advent of telephones in homes. Not using those telephones and insisting on walking cross-town to deliver a message was just foolish and a waste of time. So is rejecting the internet's vast possibilities.  Getting up to speed on computers may seem daunting, but in the long run, it will save you time, money and aggravation.
So what's our motto here at the Widowlution? "Because Can't Never Did Anything!".  You CAN! You absolutely can!