Grief Group Support from the Comfort and Safety of Home
Would you like to participate in grief support groups, but not comfortable leaving home? The past few months have changed the way we do so many things. Innovative ideas are emerging everywhere to continue doing things we need to do. Grief coaching, I'm pleased to say, is now available in a different way. It's now possible to take part in a grief support group on Zoom from the safety and comfort of your home. No worries about having to social distance, no night driving, and no gas expense!  How great is that? A brand new Christ-centered  ICare Grief Group Chapter is forming and available online.
Beginning on Tuesday, May 27th at 7 pm via Zoom video meetings, grief group support is available! I'll be leading an 8-week online group from ICare, the education arm of the International Grief Institute. Each meeting will include a weekly discussion topic, helpful handouts, guidance for developing a self-care plan of your own, spiritual journaling, scripture suggestions, and an opportunity to make personal connections with other group members.  The group will be small so as to be private and intimate. It will also be very secure. Your personal information will not be exposed in the Zoom meeting, and the security settings will be tight.  No one will be admitted to the meetings without registering and my approval first.
Here's a peek at the curriculum:
Week 1 – Group process, grief & reconciliation
Week 2 – Communicating with family and friends
Week 3 – Confronting vs Escaping Grief
Week 4 – Caring for Yourself
Week 5 – Anger
Week 6 – Guilt
Week 7 – Spiritual lessons & reconciliation
Week 8 – Turning Pain Into Purpose & Closing Candlelight Ceremony.
In addition to the ICare curriculum above, I will be including some handouts and bonus articles on Home Dec for Healing, Finding Your Fashion Style for Who You Are Now, Safety and Security for Widows, and more. When we lose a spouse, there's a lot we cannot control. There is also a lot that we can. We'll explore redesigning, rebuilding, and restarting our lives in ways that lift our spirits.
Included in your paid registration fee is a 175-page print workbook with additional tips and helps is yours to keep and refer to as long as you like. For that reason, registration closes on May 18, 2020, to allow time to ship you a workbook. No refunds after May 28, 2020.
This course is the first listing in the shop, just underneath my portrait. Click on the listing for more details and to register. You will be emailed a link for the Zoom Meeting upon your paid registration. Your workbook will be promptly shipped to you, and to do that, I'll need your shipping address.
Never done Zoom before? Time to learn!  It's really easy and I'll walk you through it. It's just a matter of turning on your phone or computer camera (required for security to keep intruders out) clicking on the meeting link and making sure your microphone is on. Here's a quick tutorial: How to Join a Zoom Meeting and here's an example of what it's like to be in a meeting. This video runs pretty long, but if you watch about 5 minutes, you'll get the idea. Our group will be small, and you don't need to have any Zoom skills beyond #1 – joining #2 turning your camera in your phone or computer (required for safety) and #3 turn on your microphone. Here's the meeting example What it's like to attend a Zoom meeting. Still have questions? Shoot me an email to thewidoworwidowernextdoor@yahoo.com
In addition to being a Widow Blogger at widowlution.com and author, I'm also certified as a Grief Coach by the American Association of Christian Counselors as well as being an approved ICare Group Chapter leader.  This all began for me when I, too, was widowed suddenly in 2013. I get it, and I've been working with widows online and in-person for more than 7 years. I do so hope you'll consider joining us in this new journey as we learn to heal from our loss.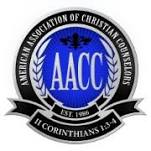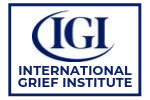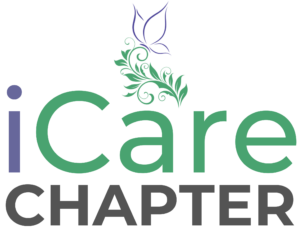 Disclaimer:  This blog post contains affiliate links. I research all affiliates and am careful to select only those that I believe will serve my readers well, and I often have personal experience with them. I may earn a small commission from them to keep the Widowlution Online Magazine free to all subscribers if you use these links. You will not be charged extra, and you'll keep the bills paid so I can keep writing. It's a win for everyone, really. For my full affiliate policy, refer to the "Meet Mary Lee" page on this website.
© 2020 Widowlution, All rights reserved.