How to Right Your Ship After Spouse Loss -Bereavement Cruise
Ever thought about going on a Bereavement Cruise? I took a widow's cruise a couple of years after becoming a widow. A new company, The Journeys of Hope Healing and Health at http://widowcruise.com offered the very first cruise for grievers and called them Bereavement Cruises.  Nothing like this had ever been done before, so when I signed up, I really wasn't sure what to expect. I just knew that it sounded pretty interesting and I wanted to try traveling with other people who "got me", who understood what the death of my husband meant to me.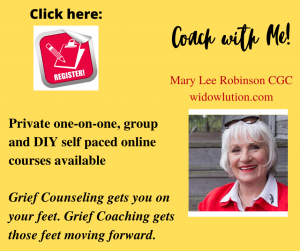 I had already tried a cruise around the Brittish Isles and enjoyed myself very much. That ship just was lovely, the service top-drawer, and the people in my Roads Scholar https://www.roadscholar.org/  group were very friendly and amicable. I enjoyed meeting them and am still glad I did. But they really didn't understand when I preferred to stay on board at two of our ports and take advantage of the ship's cozy library, instead of exploring the port towns with my group members. I was simply exhausted with grief fatigue. On those two days, I wasn't certain I wouldn't collapse into a heap on the streets of a foreign country. That prospect seemed unappealing, so I read and napped on those days. It was what I most needed at the time, and I don't regret it at all. At dinner, my companions gently chided me for missing out. They simply had not walked in my shoes of grief.
When the Bereavement Cruise crossed my radar, it got my attention immediately. Because I am an author of widows' books, I applied as a presenter and was accepted. I have a whole 'nuther story about that aspect of my trip. Suffice it to say, nothing went as planned. It went better.
So, with my presentation and equipment packed, I drove to Port Canaveral to catch the ship. It was a day's drive, and I arrived very tired. I recommend flying to your departure port. That night, as we all arrived, I began to meet my new traveling companions. Linda Findlay of https://www.globaltraveldiscoveries.com/ was at the center of all the commotion as the founder and cruise planner. She was efficient and gracious, as she herded her new batch of unacquainted bereaved traveling wild cats. Our destination was the Carribean, so passports were required, and despite one of our group forgetting hers, Linda handled it with dispatch, and soon all was well.
We departed the next morning, settled into our rooms and got underway. After our initial "muster" or safety training, we began to get acquainted. The muster, like all of them, was a necessary evil but also turned out to be a blessing. We were gathered together as a group, and that meant that as we began to explore the ship we also began to see some familiar faces from the muster. The conversations began. Linda and her husband Bob Findlay summoned us all to an orientation meeting after dinner, and the introductions continued. There were people who experience all kinds of loss, spouse, child, sibling and so forth.
The presenters for the trip were all experts in their chosen areas and most had been working in healing in bereavement for many years. Every one of them knew the grief of losing a loved one first hand. Each of them decided to make helping others who are grieving their life's work. Linda Findlay, the founder, has been working with grieving families and funeral professionals for about 25 years. Several of the others were office holders of Compassionate Friends https://www.compassionatefriends.org/ and work with bereaved parents.
Here's where the cruise story takes a turn. From that initial after-dinner meeting, bonds began forming with alacrity. We'd bump into each other while roaming the enormous ship, and conversations started as though we'd found long lost friends! We "got" each other on a cellular level. The connection didn't have to be a shared genre of loss. Each loss is deeply painful and we all understood that without needing to speak the words. I think it was probably similar to the way battle-tested soldiers connect with one another.
It took no time at all for the laughter to begin. We told stories, shared our experiences and told each other our irreverent perspectives. We were free to express hilarious exchanges about the stupid things non-grievers say and do in all their well-meaning ignorance. We could share those stories without judgment. All of us gathered for dinner together in the evening, and several times during our voyage, other passengers approached our tables to ask what group ours was; it looked to be the most fun group on board. It looked like it because it was. We were having a blast!
There were all manner of presentations and events scheduled, including a Walk to Remember. Private burial at sea ceremonies were even an option. Between the workshops, the adventures on land and sea, and the companionship of like-minded people, I came home rested, renewed and replenished. I also came home with about a half a dozen new friends that I'm still talking to on a regular basis.
If you have toyed with taking a cruise or other travel, I strongly endorse giving a Journey of Journeys of Hope Healing and Health at http://widowcruise.com  a try. It was one of the best self-care and therapeutic gifts I gave myself. It was so much fun!  The Journeys of Hope Healing and Health delivered everything it promised and so much more.
While you are here, be sure to take a look around the website at the many other blog posts with tips and strategies for all of us on the widowed path. If you enjoy them, be sure to subscribe to receive new posts directly into your email mailbox. It's free to sign up and we guard your information as if it were our own, never selling or sharing your information.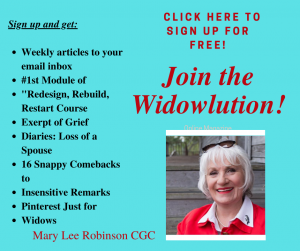 Disclaimer:  This blog post contains affiliate links. I research all affiliates and am careful to select only those that I believe will serve my readers well, and I often have personal experience with them. I may earn a small commission from them to keep the Widowlution Online Magazine free to all subscribers if you use these links. You will not be charged extra, and you'll keep the bills paid so I can keep writing. It's a win for everyone, really. For my full affiliate policy, refer to the "Meet Mary Lee" page on this website.
© 2019 Widowlution, All rights reserved.