Round Up of Our Favorite Movies Featuring Widows
Have movies ever helped you relate, escape or understand human emotions?  They do for me. Yes, I know that movies are not real life. Sometimes that's a good thing! It's also true that the people who write them and act them DO live in real life, and they bring their own experiences to their work. I thought I'd share a round-up of our favorite movies featuring widows.
Sometimes, when I'm world-weary, I'll turn to the movies to escape or even validate my feelings. It's been several years since my husband died, and I'm doing pretty well. I've built a new life and I'm happy now, at least as often as I was before my loss. There are still times though, like now as my husband's "angel-versary" approaches, when melancholy seeps in. That happened before I was widowed, too, and I turned to movies then as well.
I thought it might be fun to share a round-up of some of my favorite movies that feature widows or widowers in their storyline. Some are oldies but goodies, some are light-hearted.  Some are more dramatic. This list is by no means all the movies ever made that feature widows. Do you know of one or two that I missed? Let me know in the comments, for sure!
Keep this list handy in your T.V. area, as an easy reference. Most all of them can be found with a Google or Amazon search. Enjoy!
Our Favorite Movies Featuring Widows and Widowers:
Book Club – Jane Fonda, Candice Bergen, Mary Steenburgen, Diane Keaton
Boyton Beach Club – Dyan Cannon, Sally Kellerman, Joe Bologna, Michael Nouri
Braveheart – Mel Gibson
Charade – Audrey Hepburn, Cary Grant
Downton Abbey
Driving Miss Daisy – Morgan Freeman, Jessica Tandy
Georgia Rule – Jane Fonda, Linsay Lohan
Ghost – Patrick Swayze, Demi Moore
Gone with the Wind – Clark Gable, Vivien Leigh
High Button Shoes – Margaret Brownley
Houseboat – Cary Grant, Sophia Loren
I'll See You in My Dreams – Blythe Danner, Sam Elliot
Imitation of Life – Lana Turner
Message in a Bottle – Kevin Costner, Robin Wright, Paul Newman
Rebecca – Joan Fontaine, Lawrence Olivier
Safe Haven – Julianne Hough, Josh Duhamel
Sarah Plain and Tall – Glen Close, Christopher Walken
Saving Grace – Craig Ferguson, Brenda Blethyn
Shadowlands – Anthony Hopkins, Debra Winger
Sleepless in Seatle – Tom Hanks, Meg Ryan
The American President – Michael Douglas, Annette Benning
The Ghost and Mrs. Muir -Rex Harrison, Gene Tierney
The King and I – Deborah Kerr, Yul Brenner
The Merry Widow, Lana Turner
The Night of the Hunter, Robert Mitchum, Shelly Winters
Woman Obsessed, Susan Hayward
Yours, Mine and Ours – Henry Fonda, Lucille Ball
Dead to Me
The Book Store
While you are here, be sure to sign up to have weekly "Join the Widowlution" articles delivered straight to your email inbox. It's FREE to sign up, and you'll never miss a new piece, discount or freebie (yes, I do include those occasionally). Just click here to register: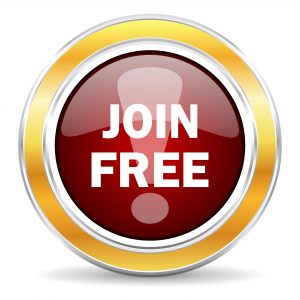 And yes, just like your hometown newspaper or favorite magazine, there will be a few ads. Our aim here at Widowlution Online Magazine is to keep the content and subscriptions free, so that all widows may enjoy them. But just like you, we've got to pay our bills. A few ads from sponsors and for our own products & courses for lots of free articles seems fair, don't you think? Heck, your newspaper and magazines have ads AND charge subscription fees. So really, we're quite a bargain, right?
Disclaimer:  This blog post contains affiliate links. I research all affiliates and am careful to select only those that I believe will serve my readers well, and I often have personal experience with them. I may earn a small commission from them to keep the Widowlution Online Magazine free to all subscribers if you use these links. You will not be charged extra, and you'll keep the bills paid so I can keep writing. It's a win for everyone, really. For my full affiliate policy, refer to the "Meet Mary Lee" page on this website.
© 2020 Widowlution, All rights reserved.