Self Gifting; How to Treat Yourself in Memory of a Loved One
Widows, in fact, grievers generally, are often overlooked at holiday time.  Unless you've had a very intimate loss yourself, such as a spouse, a child, someone you lived with, it's probably impossible to really understand how difficult special occasions and holidays can be. Even when we are surrounded by other loving family and friends, there is a huge hole in our hearts that only our departed loved ones can fill.  And then there are those of us who either have no family or our families are very far away.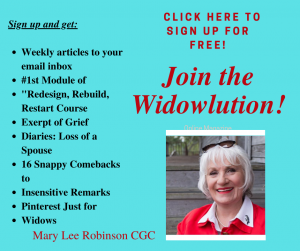 That happens a lot more in this age of families scattered to the four winds across the country or further. I talk to widows a lot, and you'd be stunned to know how many of us are left alone on holidays, spending them in isolation. Among women 65 and older, 41% of us live alone. Neighbors, friends, co-workers just kind of forget about us.
If you are a regular follower of this online magazine, you've heard the story about how the Set-an-Extra-Plate Initiative began. Our family tradition was to embrace our solo friends on holidays and include them in our celebrations. That involved a small gift on Christmas, even if it was just a small token. It was about remembering and acknowledging. It was about understanding that not everything was "all about me". Read more about Set-an-Extra-Plate here.
My late husband and I continued that tradition, especially when we lived in West Virginia. On one side of us was an elderly widower who lost not only his wife but all four of his sisters within a year. His daughter lived halfway across the country, and they weren't on the best of terms. Directly across the street was an elderly spinster. Like me, she was astonished to find herself as the last one standing. All of her younger relatives, including a nephew, died before she did. Both of them were painfully lonely. All you had to do was take a good look at either of them and you could see it. But to see it, you did actually have to look at them, not turn away and ignore them. Sadly, as grievers, we discover that most people won't actually look at us. It's awkward.
We made a point of including both of them at holiday dinners and parties. Our rich reward was the friendships that formed with them. both of these solos had a lifetime of stories to tell about adventures they'd had. Betty retired from a large chemical company, bought herself a Mercedes (just because) and toured Europe on her own. George spent his career with RCA Recording and had lots of tales about Motown artists. As they told of their adventures, their eyes would light up and their happiness was contagious!
And then I heard about an idea…
So fast forward several years after my own spouse loss and the start of Set-an-Extra-Plate, I'm volunteering at our local hospital with a lady who has become a friend. She's not widowed, but finds herself pretty alone late in life, like me. She began telling me about her new holiday traditions. Pat takes a long drive, sings some songs in the car, and says a few prayers. She also began making some Christmas preparations for herself. Some preparations that are just brilliant!
My friend Pat does some online shopping for herself. She would order gifts and get the gift wrap service. She also filled out the cards with messages like "You've been such a good girl this year, Pat!" or "Santa loves you, Pat and you deserve this!". You get the idea. I found it inspired!
And I got to thinking…We've got the Set-an-Extra-Plate Initiative taking hold, but Christmas or Kwanza or Hannukah, whatever your holiday, still pretty much sucks when you wake up and either the house is empty or empty of the one you love who isn't there. What could we do about that? My friend Pat was on to something! What if we started a new tradition, and send ourselves a gift or two from our missing loved one? We know exactly what they would say, right? What if we sent ourselves gifts to unwrap on that special morning and the card was signed by that special person and the message was in their voice? Self Gifting; How to Treat Yourself in Memory of a Loved One is a very simple concept that may have some significant impact for those of us who are navigating this life by ourselves.
Just as if they were here, we don't need to get all extravagant, maybe a new lipstick, or a good book, some warm gloves would do the trick. It's about filling the bottomless void and feeling their presence with their small presents. It's about not feeling so empty and alone and imagining them right here with us.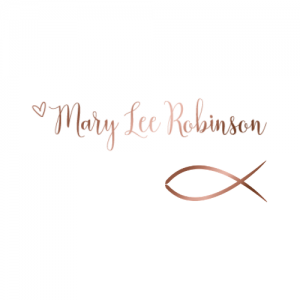 It's about still feeling the love…because that never dies.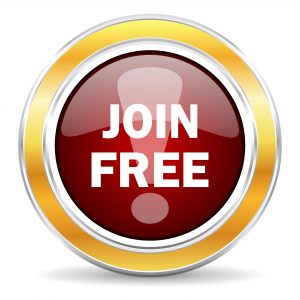 Disclaimer:  This blog post may contain affiliate links. I research all affiliates and am careful to select only those that I believe will serve my readers well, and I often have personal experience with them. I may earn a small commission from them to keep the Widowlution Online Magazine free to all subscribers if you use these links. You will not be charged extra, and you'll keep the bills paid so I can keep writing. It's a win for everyone, really. For my full affiliate policy, refer to the "Meet Mary Lee" page on this website.
© 2019 Widowlution, All rights reserved.