Sick As A Dog…All By Myself
Earlier this week I attended a dinner at my church. It was a really pleasant evening, as the ladies of the church went to a lot of trouble for our Intensive Bible Study event. Cloth napkins and tablecloths, flowers in a vase, and the "nice" disposable serve ware. It was great!
Until about 2:30 a.m. when all of that delicious meal came right back up during the long night that ensued. Food poisoning. No other symptoms, but exhausting without sleep. Several of us were felled by it.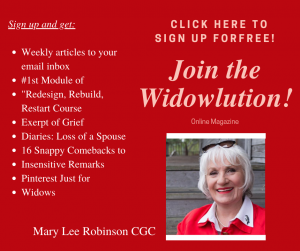 I'm adjusting more and more, as time goes by, to living alone again and I do pretty well most of the time. That night, though? I really missed the comforting presence of my hubby, who was a real trooper in an emergency. Besides the logistical help of aiding me, and taking care of unsettled pets, just knowing he was my backstop was a treasure I loved….and I miss.
I've lived alone before for years before I married the first time. It taught me to never run out of TP or orange juice…ever! It taught me that I will survive these little life episodes, but dang, it was sure nice having him around. In those dire moments when I was alternating between thinking I was going to die and wishing I would, I was reassured knowing that at least my body would be discovered soon. Ha!
I don't think I ever neglected to appreciate that wonderful aspect of marriage (others, maybe, not that one), but…."Boy, Howdy!' I really remember it this week.
It made me re-evaluate my emergency provisions. I now stock all kinds of cold meds, including Airborne C and Zycam, an Epi-pen, some Ace bandages, easy microwave, and shelf-stable meals, as well as the phone number for the Chinese delivery. I'm not cooking chicken noodle soup when I'm sick, but they'll deliver. I'm as ready as I can be to handle being sick by myself!
My Sickness Preparedness Kit:
Tissues
Toilet Paper
Cold meds like Airborne C & Zycam
Epipen
Ace bandages
Microwaveable & shelf-stable meals
Gingerale
Vapor inhaler sticks
Cough drops
Dog food (so I don't run out)
Phone number for Chinese delivery for their chicken noodle soup
What's in your sickness kit? I'd love to hear your ideas in the comments.
While you are here, be sure to take a look around the website at the many other blog posts with tips and strategies for all of us on the widowed path. If you enjoy them, be sure to subscribe to receive new posts directly into your email mailbox. It's free to sign up and we guard your information as if it were our own, never selling or sharing your information.