Why We Are Impacted by Tragic Losses So Much More, Now That We've Had Our Own.
Why do we feel so much grief when a celebrity dies? The news of Kobe Bryant's death and those of his fellow passengers was sad news to us all, but honestly, few of us knew him personally.  Yet we felt like he was one of our own.
I'll bet that like me, you had a feeling of heaviness most all day. You were in good company, of course. The whole nation mourns that tragic event, as we should. We need to remember and honor those we lost. Somehow, once the most important person in our lives has died, we seem to feel that collective grief even more acutely than before. Many of us who are veterans of grief and have found ways to carry that mantle find ourselves moved to tears again, even if it's been quite a long time. It's as if we knew the victims personally.
When awful, but now sadly normal, tragedies like Oklahoma City, Parkland, Virginia Tech and recently, Kobe's helicopter crash happen, many of the widowed feel those losses even more. It seems like a set-back. We were moving forward and then WHAM! We are triggered and knocked off our tenuous footing all over again.
Why is that?  Is it normal?
Answering the second question first, yes, it is entirely normal, and we are in very good company. Why do we feel these events so keenly?  It's not because we knew the departed and will miss them personally. We didn't even know them, usually. What we do know, what we can relate to in a very personal sense, is the pain and loss the people who loved them will feel. We, the already grieving, know so very well the pain and sorrow that they are facing. We know that they will feel it for a very long time, and we can do nothing other than carry it with them, in our hearts and in our prayers.
It's because we empathize with them. It's what makes us human. I'm not going to offer you tricks and tips for these hard days. We need to be human on these days.
To read more articles like this one, subscribe for FREE and never miss an article, as they are delivered weekly to your email inbox. Sign up here: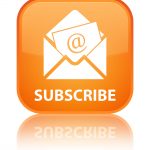 And yes, just like your hometown newspaper or favorite magazine, there will be a few ads. Our aim here at Widowlution Online Magazine is to keep the content and subscriptions free, so that all widows may enjoy them. But just like you, we've got to pay our bills. A few ads from sponsors and for our own products & courses for lots of free articles seems fair, don't you think? Heck, your newspaper and magazines have ads AND charge subscription fees. So really, we're quite a bargain, right?
Disclaimer:  This blog post contains affiliate links. I research all affiliates and am careful to select only those that I believe will serve my readers well, and I often have personal experience with them. I may earn a small commission from them to keep the Widowlution Online Magazine free to all subscribers if you use these links. You will not be charged extra, and you'll keep the bills paid so I can keep writing. It's a win for everyone, really. For my full affiliate policy, refer to the "Meet Mary Lee" page on this website.
© 2020 Widowlution, All rights reserved.