The Element of Surprise
By and large, my holidays have gotten better. They aren't grand and glorious and giddy, as they once were, but they are finally pretty happy again. I've found ways to celebrate differently now, but the one thing I really can't do is to inject them with the element of surprise. The element of surprise is missing entirely. Where once I could count on being surprised on Christmas morning with gifts I hadn't chosen myself and maybe an activity or two that I didn't organize, those don't happen any longer.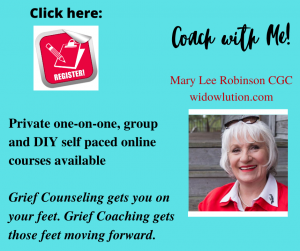 OK, I confess, there are a few surprises. A handful of friends near and far, recognizing my aloneness, make an effort to remember me at holiday time. They will never know how much I appreciate their thoughtfulness, as words are insufficient. It helps a lot. A new symbolic Christmas decoration, a box of homemade chocolate peppermint bark, some cookies, a music box with scented soap. All of those were lovely and unexpected.  One friend, while not surprising me as he gives it every year, makes me smile from ear to ear when he brings me a Southern home-smoked turkey. It's to die for delicious.
I never lose sight of how kind these benefactors are, and how lucky I am to have them in my life. Each of them, in one way or another, has seen me through some dark moments, even when they didn't realize that's what they were doing. They sense, somehow, that I'm still a little fragile in my aloneness. I seldom admit that publicly…Ssshhhh! But it's true.
The Element of Surprise…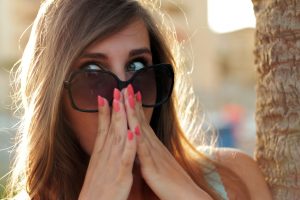 There's still one thing missing, though. The surprises that come from someone who knew me better than anyone else, knew me in a realm far more intimately than anyone else could. The one who held my heart in his hand and still does. My husband liked to surprise me. He said it was fun to surprise me because little things made me happy, and they do! He was great about randomly bringing me flowers from time to time.  He's even found a way to continue doing that. I have a Gerbera daisy plant that blooms continuously, even through frosts and ice. Gerbera's are a summer flower here in South Carolina.
One Christmas, I surprised my hubby with his surprise. He very carefully chose a gorgeous smoky plum (a good color for me) velour warm-up suit. It was the perfect style, the perfect color, a perfectly "me" choice, but…  I'm on the tall side with long legs. the pants were too short. I returned it and took the funds and bought myself a power drill. We'd just moved into a new home, I was the handy one, and lots of things needed drilling. But the perfectness of his gift and the care he took in selecting it has never left me.
Our last date night,  just days before he died, was a surprise for me. My husband told me to put on something nice, we were going out to dinner. He drove us to my favorite Irish restaurant, here in The Grand Strand. After dinner, he drove us down the street to a nightclub. It was a club that was famous as a gathering place for Shag dancers. The surprise was that he had signed us up for Shag dance lessons. It was also the first discernable indication that not all was well with his health. He couldn't remember or follow the steps. My husband was a natural at dancing. He never had trouble with new steps. Nevertheless, it's a very cherished memory.
Most marriages aren't perfect, and ours wasn't, but it was chock full of perfect and surprising moments. I could be wrong, but I don't foresee those perfect surprises coming again. Color me giving in to cynical. I don't do that often, but…I just don't see it. We need to cherish them when they come. I would never have guessed how much I missed being surprised.
Finding your way, anew…
Over the years I have found a number of ways to brighten special occasions and holidays year-round. I came up with the "Set an Extra Plate Initiative" that you can read about here: Set an Extra Plate. I walk the talk with Set an Extra Plate and invite guests to celebrate in my own home often. It's always fun! I also practice self-gifting, which I now call "Amazon Santa". Read more about that here: Self Gifting via Amazon or Other Retailers. I did it this year, well in advance, and totally enjoyed it. It wasn't a complete surprise, but it was delightful.
If you need some more ideas on coping, my friend Lynda Chedelin Fell (of the chocolate candy bark surprise) and Linda Findlay (of the beautiful holiday lantern) have founded IGI, or International Grief Institute, and published a great guide for getting through these difficult days with grace. You can read Lynda's work here: 10 Tips for Coping with Holidays. Want to create a new tradition that memorializes your loved one? The Grief Toolbox at The Grief Toolbox Marketplace is an online store that has hundreds of gifts and memorials for sale. Founded by my friends, Glen and Tanya Lord,  I'm sure you will find the perfect momento there.
I hope this all helps you, from the knowledge that you are not alone, to some down-to-earth solid tips to getting through and finding joy
While you are here, be sure to take a look around the website at the many other blog posts with tips and strategies for all of us on the widowed path. If you enjoy them, be sure to subscribe to receive new posts directly into your email mailbox. It's free to sign up and we guard your information as if it were our own, never selling or sharing your information.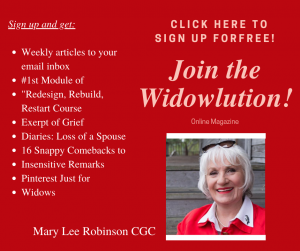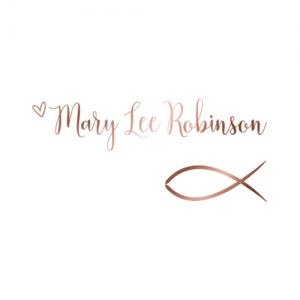 Disclaimer:  This blog post contains affiliate links. I research all affiliates and am careful to select only those that I believe will serve my readers well, and I often have personal experience with them. I may earn a small commission from them to keep the Widowlution Online Magazine free to all subscribers if you use these links. You will not be charged extra, and you'll keep the bills paid so I can keep writing. It's a win for everyone, really. For my full affiliate policy, refer to the "Meet Mary Lee" page on this website.
© 2019 Widowlution, All rights reserved.